I don't know about you, but I have a love/hate relationship with laundry. I love when it's clean, and I don't actually mind "doing" it. But I hate folding it and putting it away. With a household of 4 people and one dog - there is always laundry to be done. This time of year, I like to take advantage of the sunny Northampton skies (when they comply) and air dry most of our clothes on drying racks outside. I'm also a sucker for home remedies for stain removal, wrinkle reduction, whitening whites, etc. I found this Laundry Hack "fun fact" list on Apartment Therapy to share. Read on if you are so inclined!
The 27 Greatest Laundry Hacks of All Time
by TARYN WILLIFORD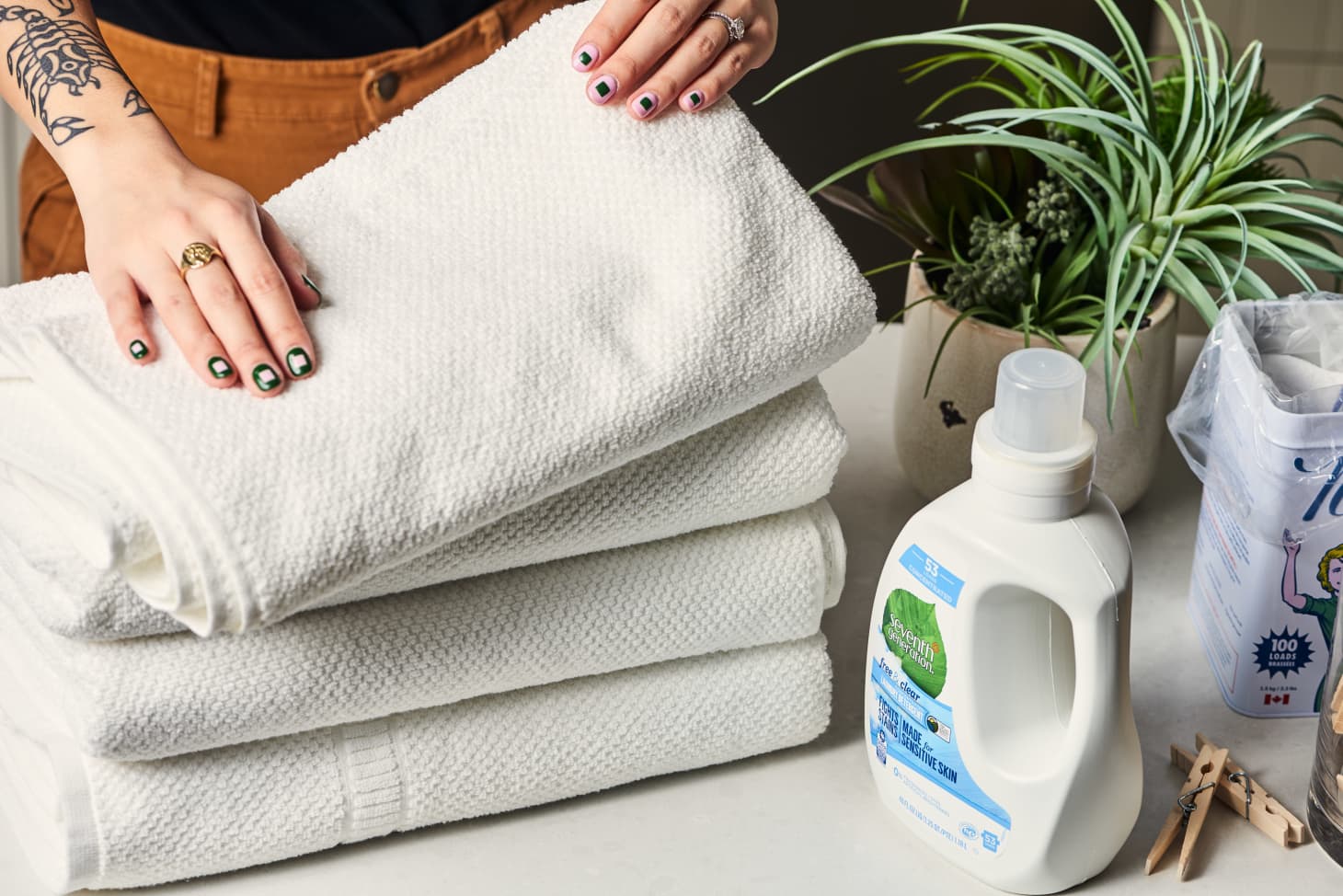 There's really something for everyone to hate about laundry. Impatient people hate the waiting. Easily-distracted people hate the folding. And there's not a soul on Earth that enjoys the part where you leave piles of folded clothes in your living room for five to seven business days before reluctantly carrying them upstairs.
While we can't come do your laundry for you, we can try to make it easier by rounding up a big list of our very favorite hacks, tricks, and techniques for making laundry day go a little bit easier.
1. Soften Sheets with Vinegar
Run a cycle with your bed sheets and a half-cup of distilled white vinegar to give them a quick boost of softness and brightness, and to remove lingering odors.
2. Sort unconventionally, like by soil level or details.
There's no laundry police to tell you you must sort your laundry by color. If a different sorting solution works better for your family, try it instead. For instance, large families might like to sort their laundry by person, or you can save detergent and energy by sorting by soil level—keeping filthy gym clothes or diapers separate from once-worn tee shirts and optimizing each load.
3. Throw your detergent cap in with the laundry to wash it.
You know those messy drips and sticky spots that decorate the lid of your laundry detergent bottle before too long? Don't waste time wiping them away. Just toss the detergent lid right into the wash with your clothes (avoid delicates) to get it clean. Just make sure you remove it before it enters the heat of the dryer.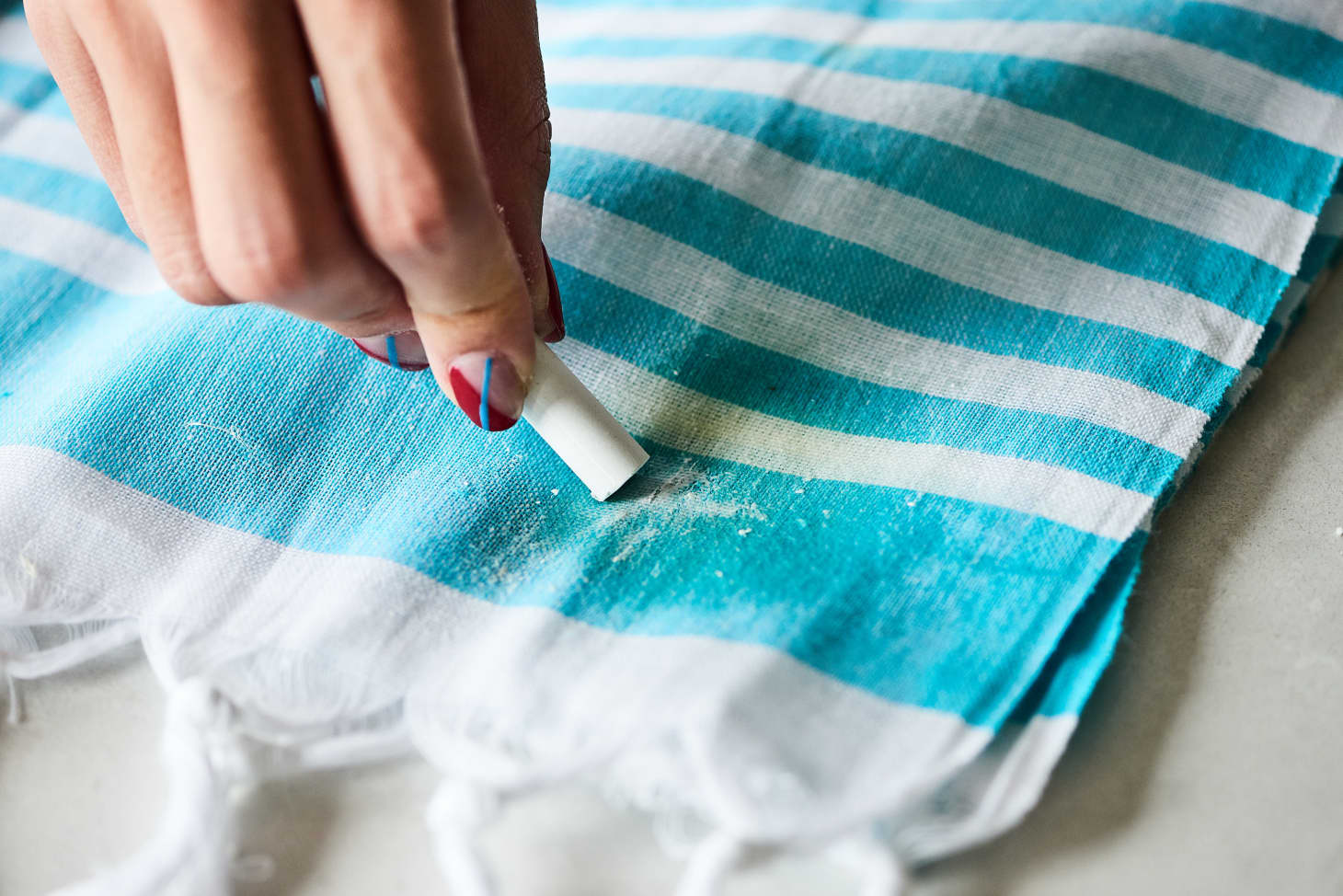 4. Keep chalk in the kitchen to treat grease stains.
Grease stains be gone! Because chalk is ultra-absorbent, you can rub a bit on any oily kitchen stains as they happen, to absorb grease and hold you over until you can throw the garment in the wash.
5. Dry clothes fast with a clean towel in the dryer.
You can speed up the machine-dry process by adding a clean, dry towel to the mix. Toss it into the dryer with your wet clothes to dry everything faster.
6. Make your own wrinkle releaser in a pinch.
Wrinkled clothes? No time to wash or iron? You probably have everything you need to make a DIY wrinkle releaser in your bathroom and kitchen cabinets. Take a spray bottle and fill it with 2 cups of water, 1 teaspoon of hair conditioner and 1 tablespoon of white vinegar. Spray the mist onto your wrinkled clothes until they're lightly damp, then stretch and pull the fabric until the wrinkles release.
7. Fake-iron your clothes with ice cubes.
If you have a dryer in your apartment, you can quickly "iron" your clothes with an ice cube. Just toss the wrinkled clothes in the dryer with an ice cube or two, on the warmest possible setting, and let the ice cube create steam in the dryer to leave your clothes looking smooth.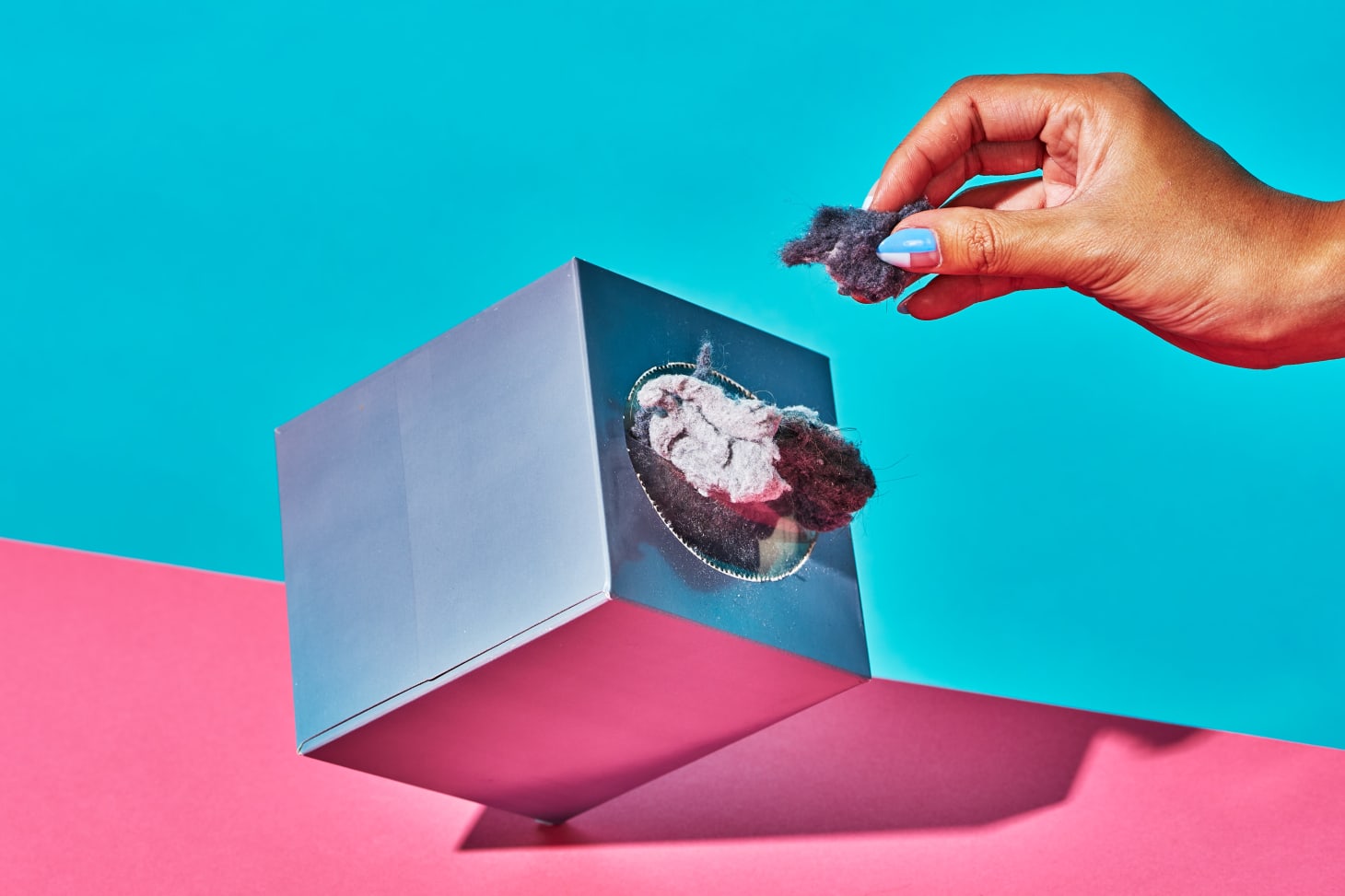 8. Collect dryer lint in a tissue box.
If you don't have room for a trash can in your laundry room, try repurposing a tissue box to collect your dryer lint. When the box is full, you can toss the entire thing out or — even better — compost it! Both the cardboard tissue box and the dryer lint itself is likely compostable.
9. Use shaving cream as a stain remover on the go.
Shaving cream contains similar active ingredients to many household soaps, and the foamy nature works great at lifting stains, especially in a pinch or on the go. Work some cream into the stain, let it sit, then blot it up.
10. Spray clothes with vodka.
11. Master a laundry folder.
One quick upgrade to your laundry routine is getting yourself a laundry folder. It'll turn folding into somewhat of a game—and you'll get through that pile of clothes faster than ever. Plus the uniformity of your folded clothes is enough to put a forever-pep in your step.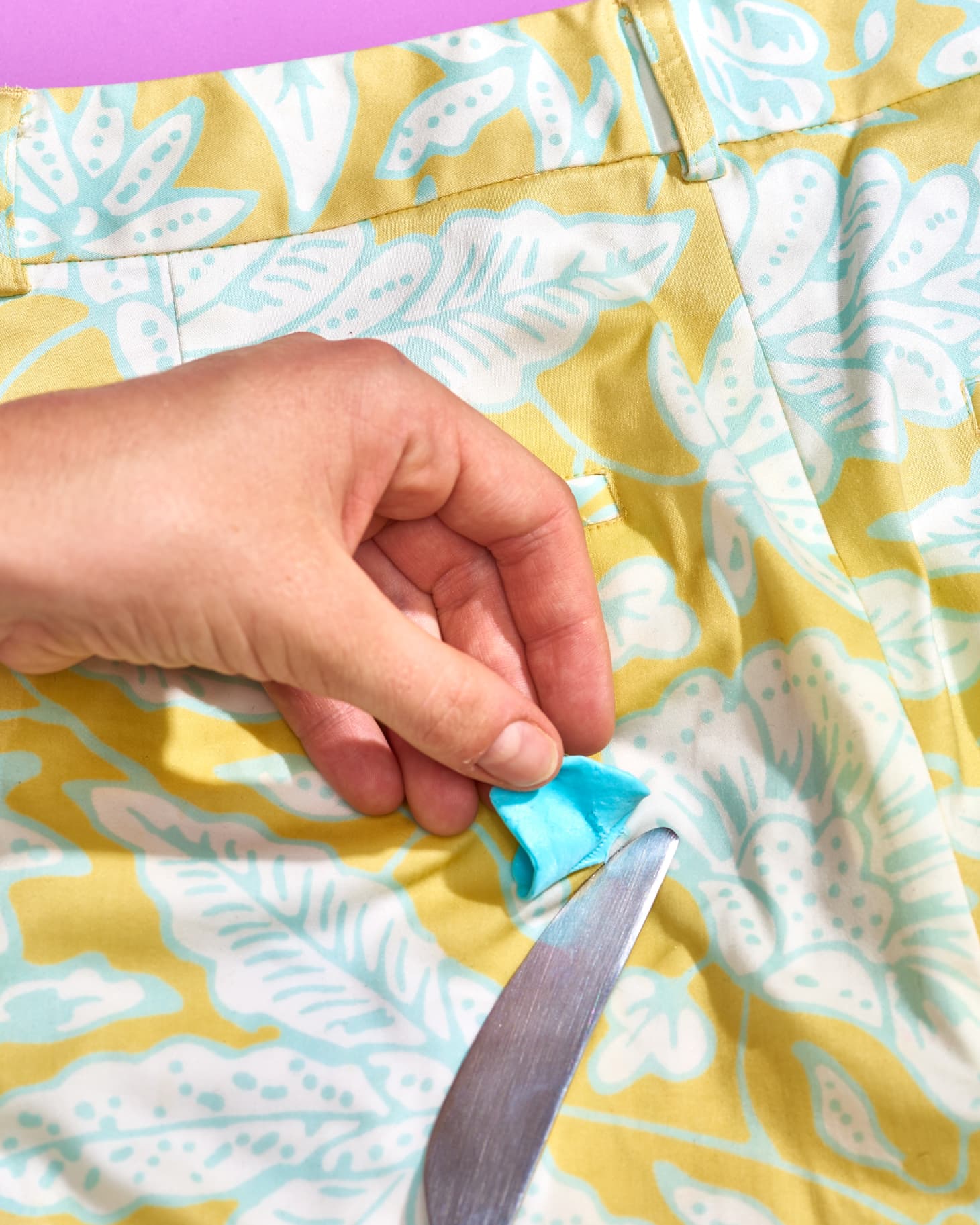 12. Lift sticky stains with ice cubes.
If you notice a stubborn, sticky mess on your clothes (like gum!) try this: Leave some ice cubes on top of the mess for a few minutes, then easily peel the gunk away once it feels like it's hardened.
13. Put your clothes in the freezer.
It won't kill bacteria, but an overnight stay in the freezer will help to de-stink your clothes enough to, say, wear that smokey top or pair of jeans one more time before washing them.
14. Keep socks paired in a mesh laundry bag.
Those mesh bags meant for delicates? They're also great at keeping small items from getting lost to… wherever it is all those odd socks go. Get a big one (like one from this set), hang it near your hamper, and toss pairs of socks in there as you take them off. When it's laundry day, zip it up and throw the whole bag in the wash.
15. Trade your dryer sheets for dryer balls.
ICYMI, dryer sheets are not that great. Instead, opt for a set of wool dryer balls. They'll keep air moving, smoothing out wrinkles and speeding up your drying time. And if you like to scent your laundry, you can drip a few drops of essential oils onto your dryer balls every 10 or so loads.
16. Hang your dirty clothes back up—but mark them.
Instead of piling your still-sorta-clean, wear-again clothes in a pile on the bedroom chair (where you can assure yourself they'll be too wrinkled to actually wear again), hang them back up. If they're clean enough to wear again, they're clean enough to go back in the closet. To make sure you know which clothes to grab from the closet next time it's laundry day, mark already-worn clothes with a special signifier. Some ideas? A special-colored hanger, a bread tag, safety pins, or just turn the hangers around to face the other way.
17. Hand-wash your clothes in a salad spinner.
Those hand-wash-only items can be a chore to clean. Throw them into an inexpensive salad spinner with a bit of soap (laundry detergent, baby shampoo, castile soap—whatever you prefer) to give them a wash that'll be more powerful than hand-massaging but gentler than the laundry machine. You can also use the spinner to dry them off afterwards!
18. Use a dry erase marker to keep track of items between the washer and dryer.
There's a simple answer to your "line dry only" forgetfulness: A dry erase marker. When you put a load of clothes in the washer, keep track of which items should be sorted out before the dryer, and write them down right on the metal surface of your machine with a dry erase marker.
19. Use a pool noodle to keep from creasing while drying.
If you've ever draped your freshly washed clothes over a drying rack only to have them come up with a big crease, try this: Cut a pool noodle to the length of your drying rack rods, then cut along one side lengthways to open up the noodle to the center. You'll be able to slip the noodle around the rod of your drying rack and avoid any harsh lines on your clothes.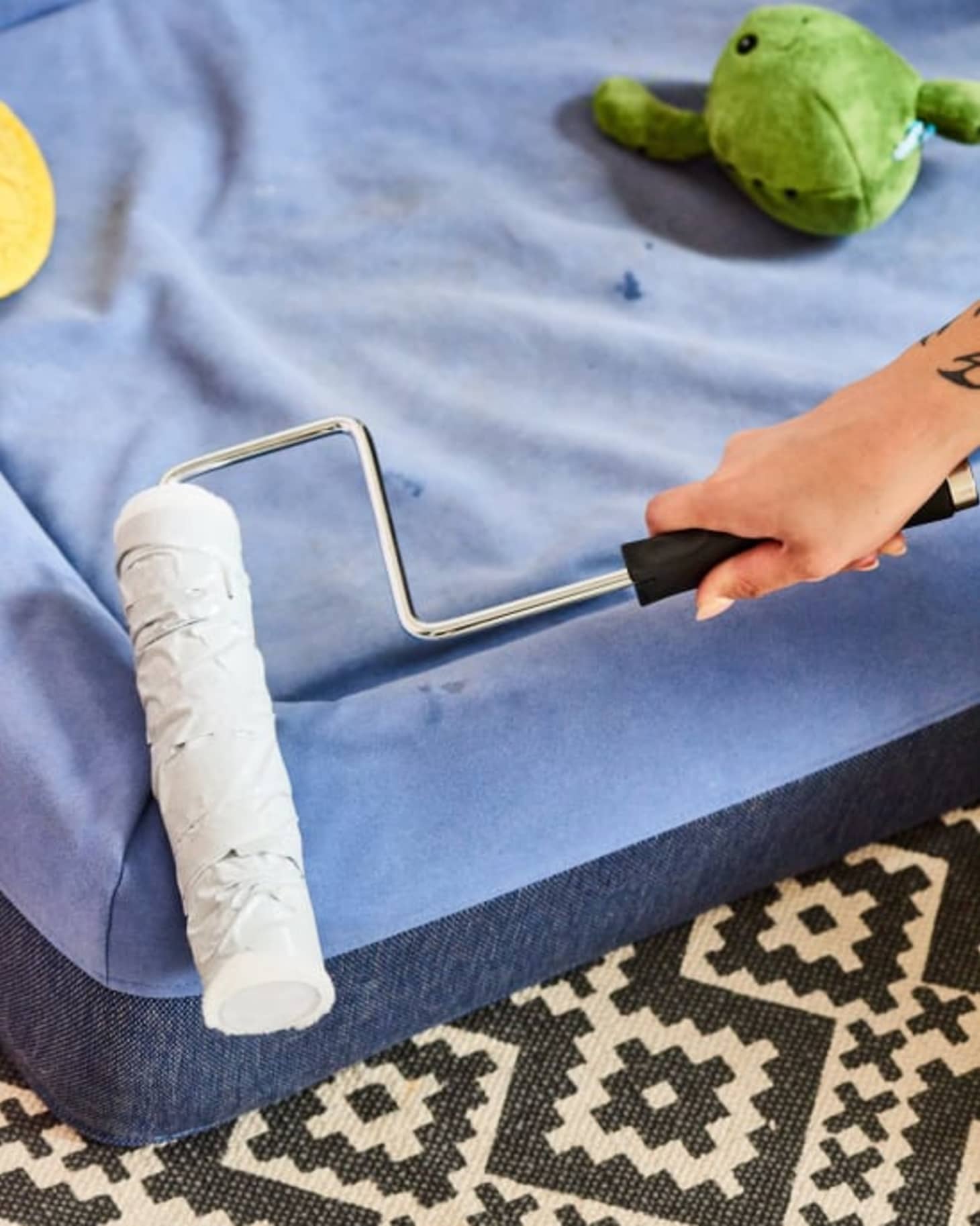 20. Make a mega lint roller.
If you have large areas that need de-linting, or just have misplaced your lint roller, you can hack one together with duct tape and a paint roller. Just wrap the tape sticky-side out around the roller and start spinning it over your clothes or furniture.
21. Pre-soak your gym clothes in vinegar.
For an especially foul-smelling load of gym clothes, soak your clothes in a half a cup of white vinegar mixed with cold water for at least an hour before washing. This will help remove unpleasant odors and break down sweat stains and buildup. And don't machine dry them.
22. Iron clothes with a hair flat iron.
A hair straightener is great for getting in between buttons on a shirt or straightening out a bendy hem. Just make sure the hair iron is totally clean and dry (and not caked with product) before you clamp it down on your clothes.
23. Use white bread on stains, in a pinch.
If you're, say, out to lunch and get a big ol' barbecue sauce stain on your shirt, reach for a slice of plain white bread and use it to gently blot up as much of the stain as you can from the fabric to tide you over until you can get to the Tide.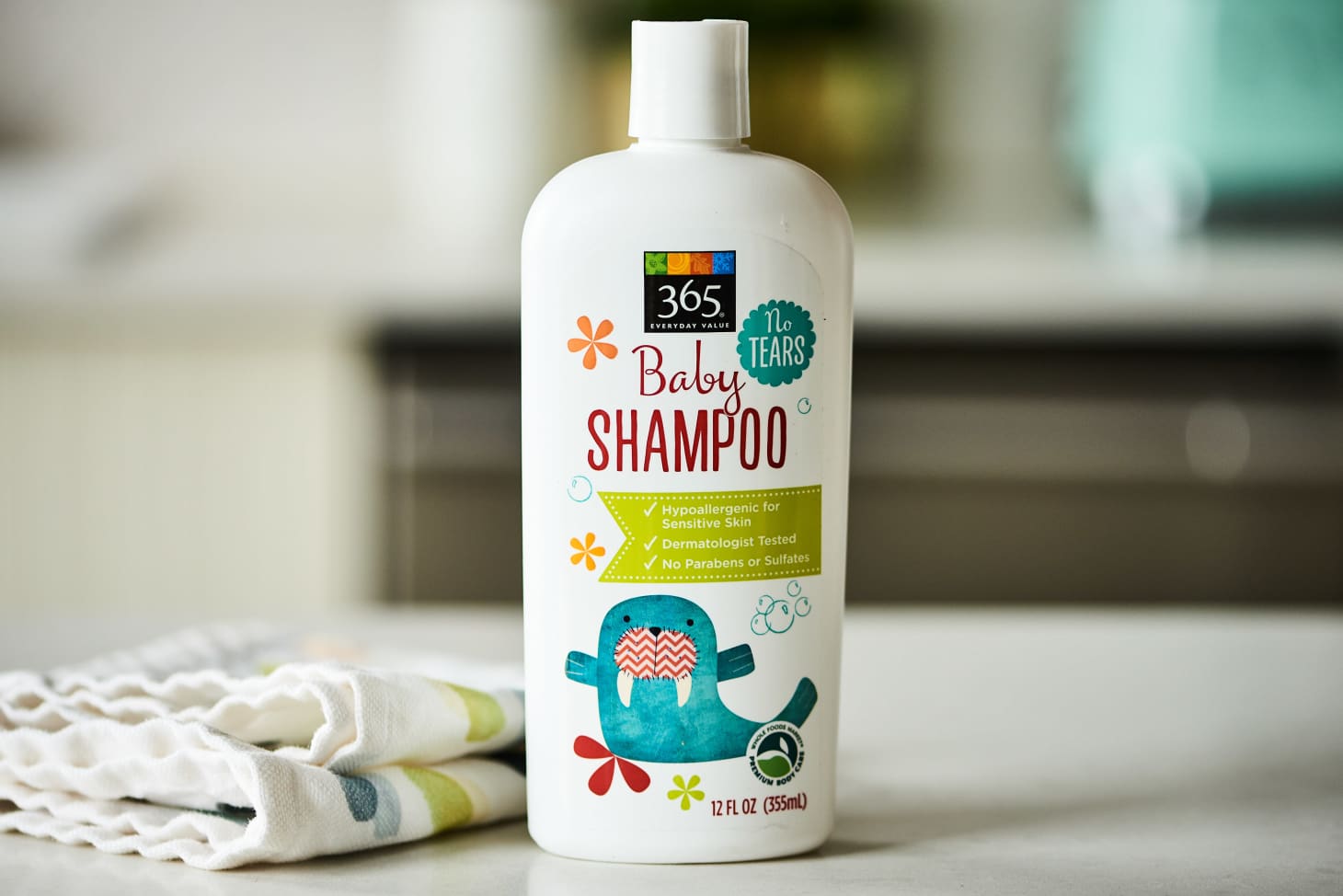 f
24. Pre-treat sweat stains with baby shampoo.
Dab a bit of baby shampoo on your sweat-soiled shirt collars and underarm areas and let it soak in for half an hour before throwing them in the washer to say goodbye to those unsightly pit stains once and for all.
25. You can un-shrink sweaters with baby shampoo, too.
26. Try "bluing solution" to battle yellowing.
If you notice your whites growing a little warmer (a.k.a. they're looking more "buttercream" than "icy white"), you can add something called liquid bluing solution to your wash to impart a subtle blue tint to bring your whites back into balance.
27. When you get back from vacation, dump the whole suitcase in the wash.
It seems dramatic, and there might be clean clothes in there, but dumping your vacation suitcase in the wash is a power move for anyone who struggles with their vacation re-entry moment (i.e. living out of a suitcase for a week or more).