It's that time of year again - time to spend/give/receive! If you are feeling bogged down at the idea of blind consumerism, it's a good idea to focus on practical and useful, yet also fun, gift ideas for your loved ones. As someone who loves to cook, I can attest to the fact that many of the products suggested in the following post from
thekitcn.com
are
must haves
for any cook's or baker's on your holiday gift list! I use my Wusthof knives, OXO locking tongs, OXO zester/grater, 10" cast iron skillet on a nearly daily basis! All the better if you can find a well seasoned cast iron skillet, measuring cups or vintage baking dish at a
local
thrift store!
15 Classic Gifts That'll Stand the Test of Time

You don't want to see a loved one at Easter and find out that the [insert gift here] you got her for the holidays has since broken. That would be terrible, right? To keep that from happening, we've compiled this list of 15 classic gifts that will stand the test of time.
Every single of one of these items consistently rank among the best in reviews. They're also pretty essential for a well-rounded kitchen. And they're from top name brands. Buy something on this list and you can rest easy, knowing that almost nothing can go wrong with it. When the holiday season of 2045 rolls around, you'll still be hearing how great that gift from 2018 is holding up.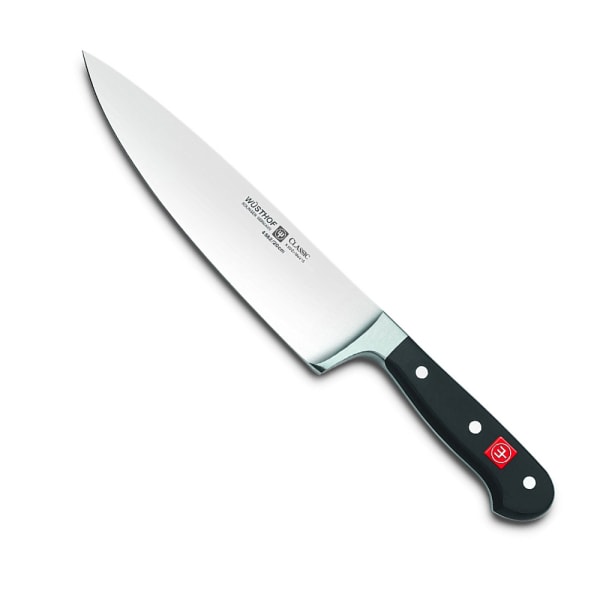 This is as close to perfect as you can get when it comes to a good-quality chef's knife. Because it actually is perfect. It's balanced just right and the blade is well-rounded on the bottom to encourage the ideal rocking motion. The price is right in the middle of the road (not too cheap and not ridiculously expensive) and it's special enough to be a sweet gift.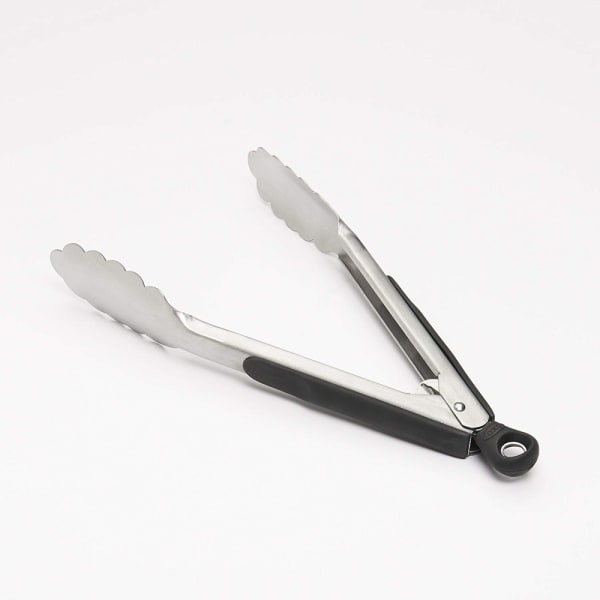 A good pair of tongs become an extension of a home cook's hands. And these are good tongs. So good, in fact, that they'll give cooks more control than, say, a spatula or turner. They lock closed, have non-slip handles, boast sturdy scalloped grippers, and can go in the dishwasher. They also go in a stocking; get one for every stocking you need to stuff.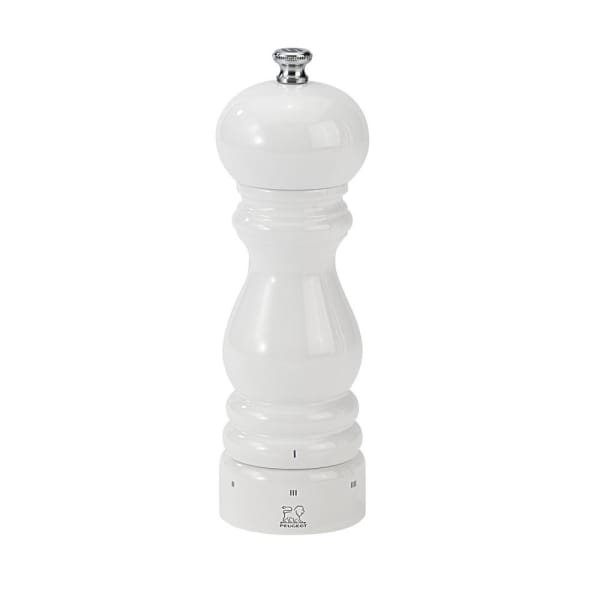 Get this for your dad who always says yes to the waitress when she asks if anyone wants freshly ground pepper. Made in France, Peugeot is one of the best names in the pepper-grinding business. This model has easy-to-adjust settings to allow for all sorts of grinds (from fine to coarse), and a two-stage grinding process (the first step cracks the peppercorns and the second one grinds them) to result in the freshest and boldest flavor possible.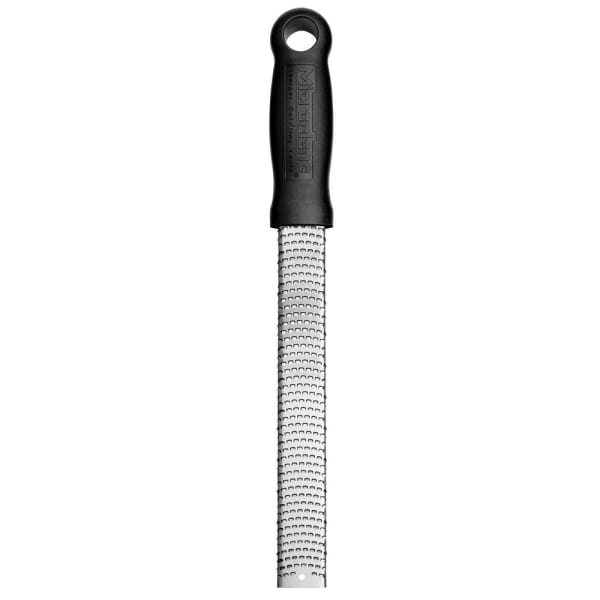 The name Microplane has become synonymous with graters of all types because it really is the brand that matters the most. And this is one of their best, most important tools. It can turn hard cheeses into snow-like mountains, garlic into a paste, nutmeg into a powder, and more. Looking for a little host gift? Pair this with a wedge of Parm and you're all set.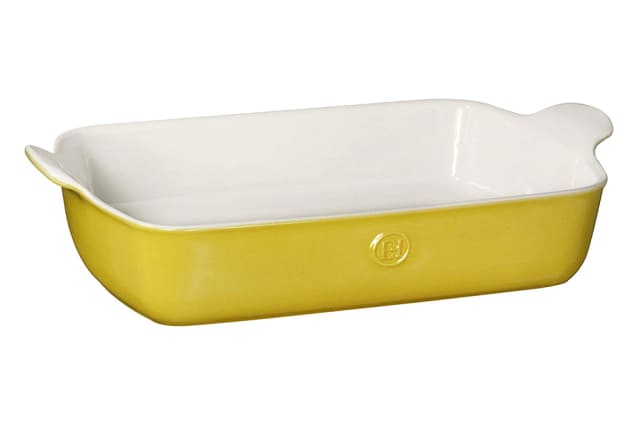 Also made in France (seriously, why is all the best kitchen stuff made in France?), this baker diffuses and retains heat better than most. Because it can withstand temps up to 520°F, it can go in the broiler and directly from the fridge or freezer to a hot oven.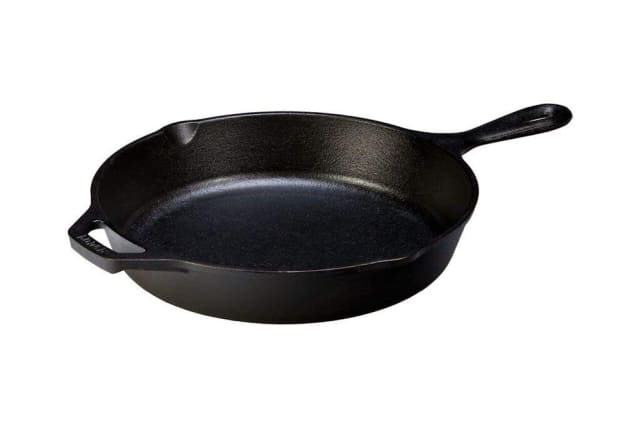 Okay, maybe we take that French thing back ... our all-time favorite cast iron skillet is made in the good ol' US of A. It comes pre-seasoned, which means it can be used as soon it's unwrapped, it cooks better than any other cast iron skillet out there, and it only gets better as it's used over time.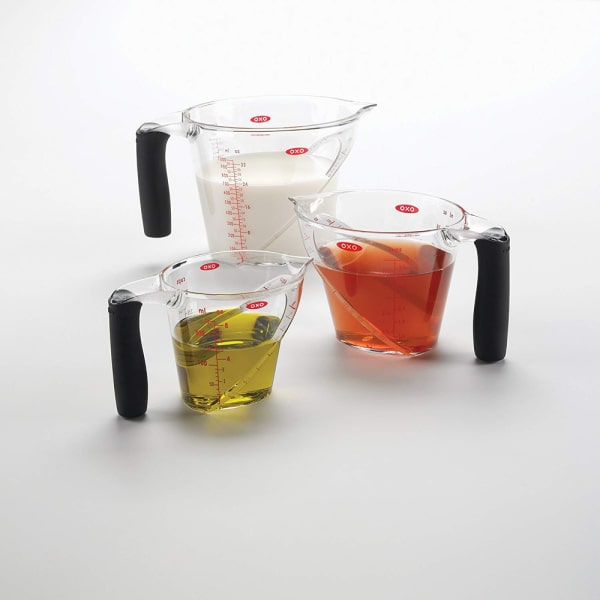 (Image credit: Amazon)
The most ingenious measuring cups to have ever been invented, these are read from above instead of the side (although that is an option, too). This way, bakers can see how much they're pouring out while they're standing over the cup and they don't have to hunch over awkwardly. Get this set for anyone who bakes and maybe there will be some cookies in your future.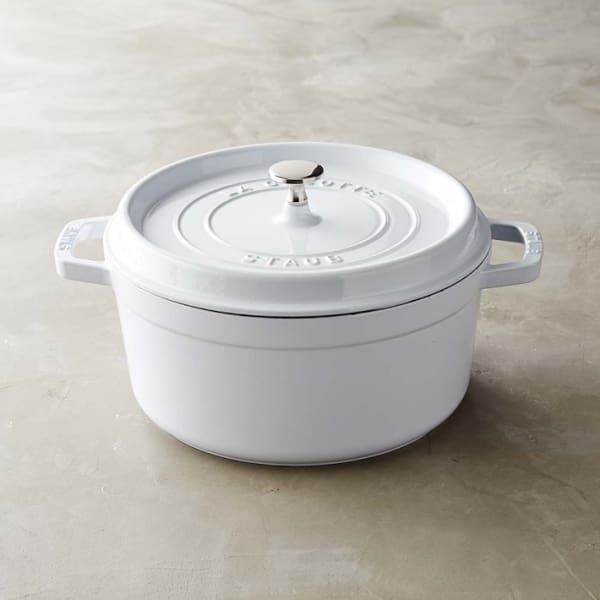 (Image credit: Williams Sonoma)
One more French thing! We've always recommended Staub Dutch Ovens, but a few months ago, we got to take a trip to the factory to see how these babies get made and now we're even more enamored of them. So much work and care goes into each pot! (It takes about a week to make each pot and more than 20 workers play a part in every one!) So while the price is a tad high, we totally understand why. Plus, Staub really does have some of the best cooking results compared to other enameled cast iron pieces.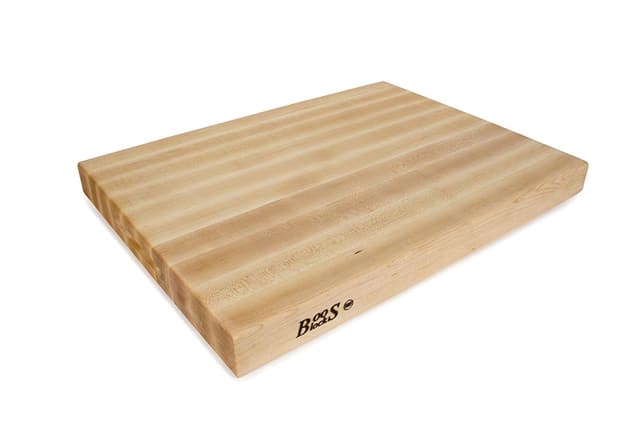 (Image credit: Amazon)
One of the things that separate beginner cooks from avid home cooks, we think, is their cutting board. Whereas, say, college students might be more likely to use a plastic one, serious home cooks have a substantial wooden cutting board that can sit out on the counter like a badge of honor. Get this 24- by 18-inch board for anyone who's hoping to feel more like an adult in 2019.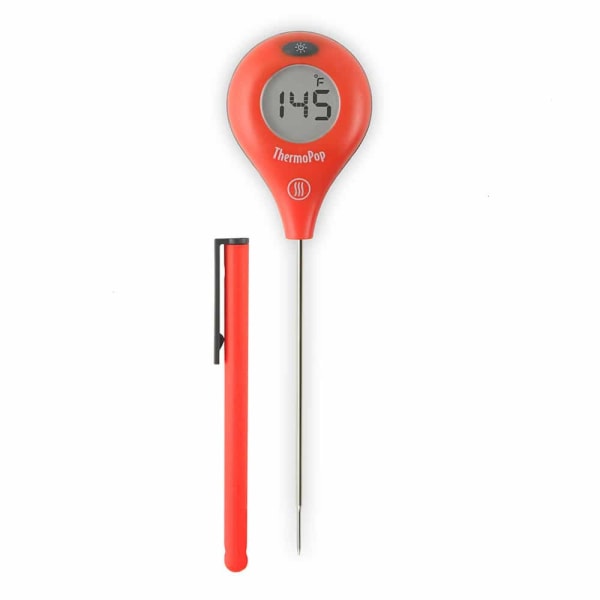 (Image credit: ThermoWorks)
10. ThermoPop, $34 at ThermoWorks
Nearly every professional chef will agree that a meat thermometer is one of the most crucial kitchen tools. And they'll almost always suggest the ThermoPop, too. Not only is it incredibly accurate, but it's also super responsive and easy to operate. Plus, it comes in nine fun colors, so you can make the gift feel a little more personal.
(Image credit: Amazon)
We can not say enough good things about these sheet pans. (So we're just going to keep writing about them.) They don't warp or discolor, and veggies roast just as well as chicken breasts on them. Chances are, the home cook in your life is annoyed by her sheet pans but she's never going to break down and buy herself some new ones. So that's where you come in.
Related: These Are Our Editors' Favorite Baking Sheets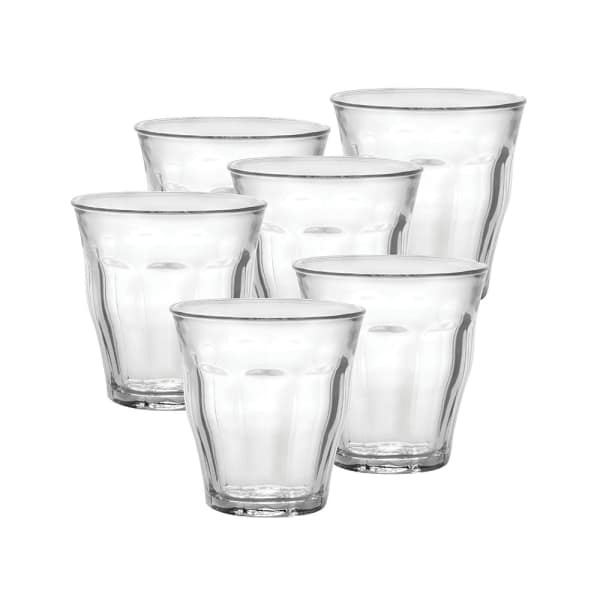 (Image credit: Amazon)
Maybe we should have retitled this gift guide All the Kitchen Things to Buy Your Francophile friends! These made-in-France glasses make the perfect juice, water, or wine glasses. Bonus: The price is right and they'll look great in any kind of kitchen.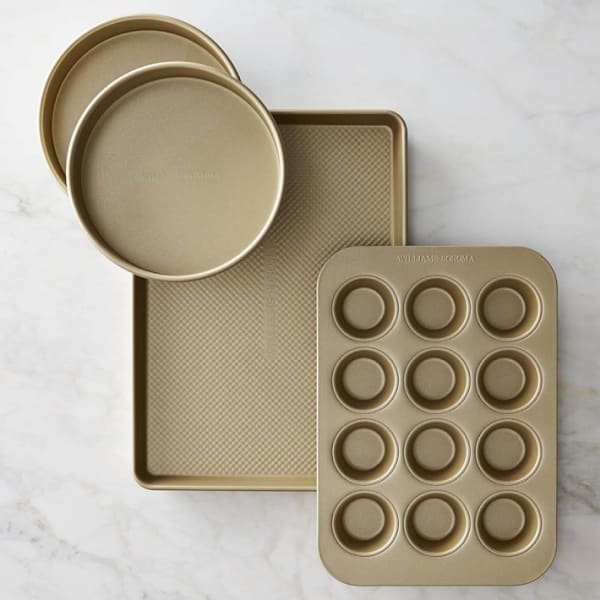 (Image credit: Williams Sonoma)
For the baker in your life, this Williams Sonoma set includes four of the most key pieces. The pieces are made of commercial-grade aluminized steel, which distributes heat quickly and evenly, and have a ceramic-based coating to ensure easy release every single time.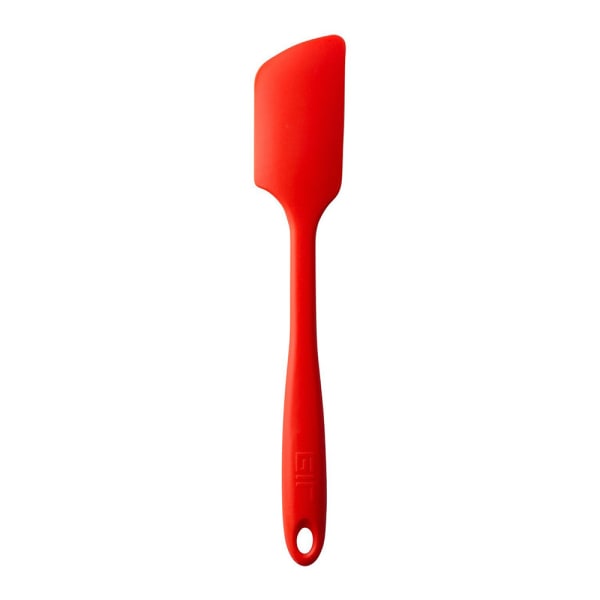 (Image credit: Amazon)
It's hard to love a spatula (or any other inanimate object) more than we love this one. Unlike other spatulas, which have a scraper attached to a handle, the GIR is just one piece of silicone so there's no place for gunk to hide. It's perfectly bendy (read: not too bendy!) to scrape a bowl of every last bit of batter. And it comes in 13 bright colors. Gift it on its own or pair it with a cookbook or anything else on this list for a more substantial present.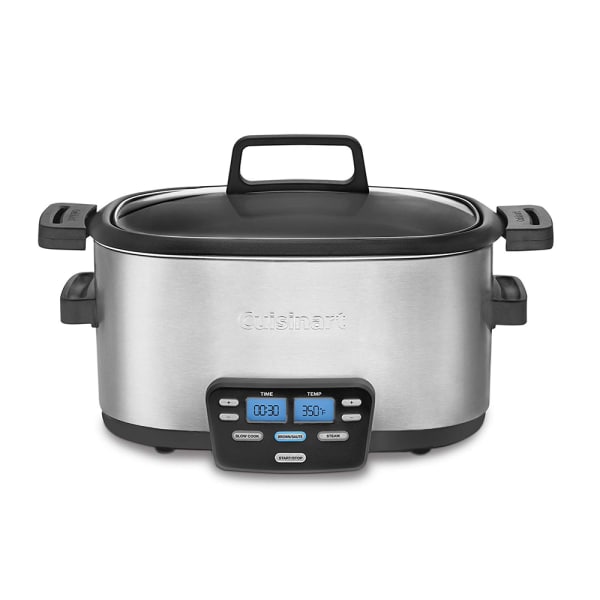 (Image credit: Amazon)
This small appliance consistently tops editors' lists of best slow cookers. (A few of us at Kitchn also have it and swear by it.) The Instant Pot may be super trendy, but this slow cooker has been a top seller for a while now. Translation: Your loved one will still want to use this even once America's moved on to the next new gadget.