Lovell House Condominiums at 32 North Prospect Street in Amherst, MA, is a new condominium complex, specifically designed for buyers who are looking for an intelligently crafted home, with high quality, energy efficient heating and cooling systems and elegant finishes, right in heart of downtown Amherst. The complex will ultimately consist of 6 units, 4 of which are new construction, and two in the fully renovated, historic Gothic Cottage. At present, Unit 4 and Unit 5 are currently listed on MLS. Unit 3 is not yet on MLS but construction is nearing completion. Unit 5 is slightly smaller than Unit 4, at 1785 sq. ft., this space includes 3 bedrooms, 3 full baths, a private backyard, and a small front court yard. Each unit will offer its own distinct character and personality. This quiet and peaceful setting is just steps from the library, cinema, shops and restaurants in vibrant Amherst MA.
The historic nature of the original house, "The Gothic Cottage", adds an interesting twist to this development, The design of the cottage may be inspired by A.J. Downing's pattern books, and employs romantic whimsy in combining Second Empire features with those of the Gothic Revival. This property is part of the Prospect-Gaylord Historic District of Amherst, which was designated a National Register Historic District on 2/4/93
Historic Gothic Cottage. Will be completely renovated to include 2 condos.
The following photos are of 32 North Prospect St, Unit 4 - This brand new 1865 sq. ft. unit includes 3 bedrooms, 3 full baths and a one-car attached garage, private backyard space and small front court yard. Charming archways and built-ins, a cozy fireplace, 9 ft. ceilings, a skylight, high-end finishes, stainless appliances and a full basement complete the picture.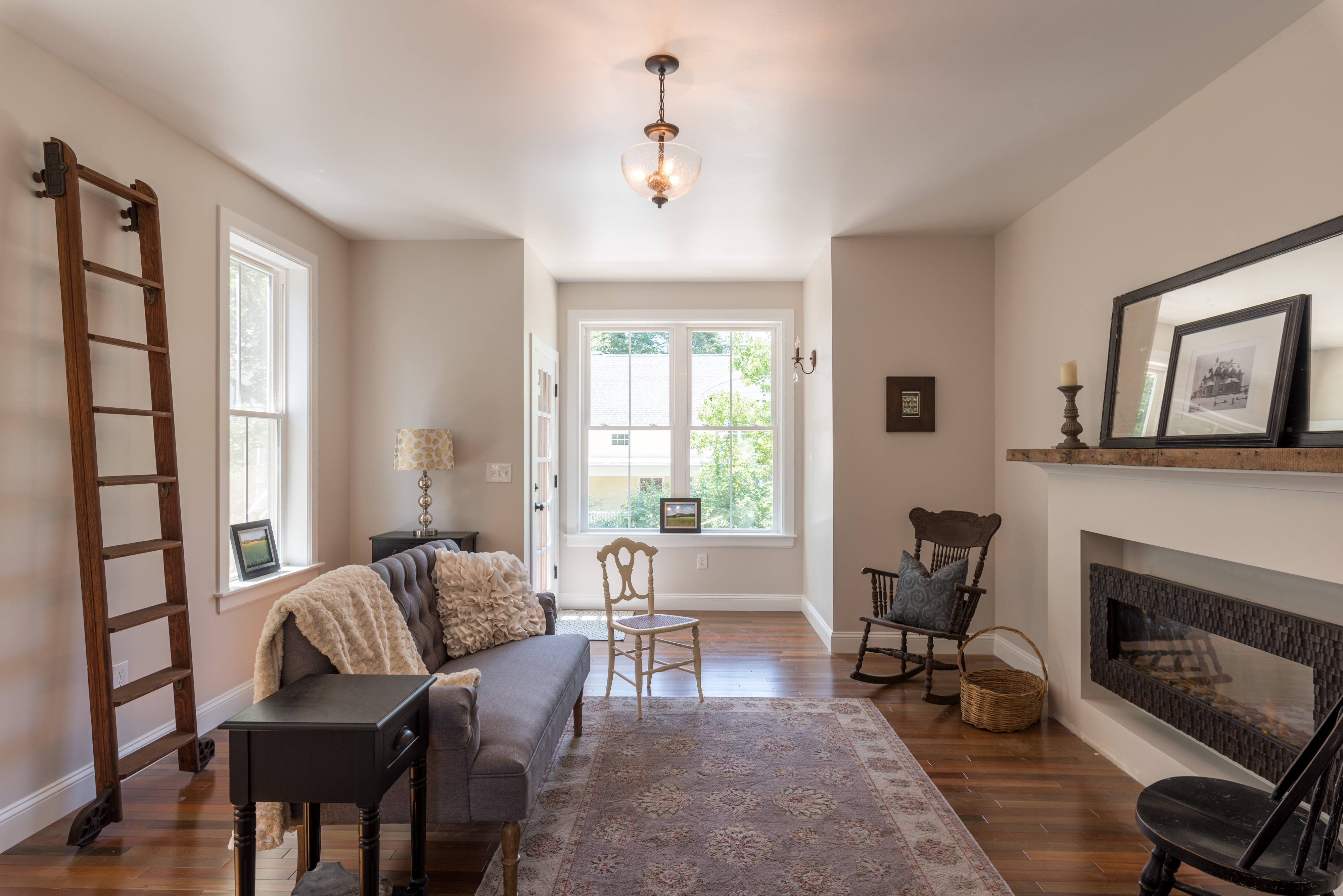 For more information, or to schedule a showing, contact Kate Iles or Karen McAmis.